Training in Relationships and Sex for our kids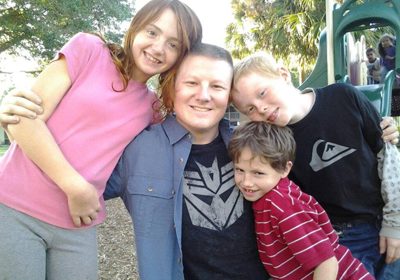 In Reply to Richard Branson's comment that kids should get age appropriate sex and relationship education in the schools as mandatory info:
Kids are not born knowing the social 'rules' for how to get along with each other, although they are born with normal drives to eat, breathe, move around in the world and reproduce. Todays kids have sex thrown at them from every media resource out there constantly. Without additional accurate education from parents and/or teachers they not only don't get correct information, they see themselves as little more than superficial sex machines. They already have enough pressure from their hormones to explore their sexuality, they don't need the oversaturation from media. They don't know the basics about sex or about relationships. Sometimes young people want to have a baby so they 'will have someone to love them'.
We don't normally 'neuter' our children as they approach puberty so they won't 'litter' the way our pets would. We are also vulnerable to sexually transmitted diseases that our pets don't have to worry about. If our pets 'litter' we can sell the offspring, but someone has to bear the cost of raising children conceived outside a committed human relationship, whether they are wanted or not, which is a much bigger and more expensive journey than raising a pet, as well as potential emotional devastation to an unwanted, unplanned child.
It is appalling how many adults know far too little about sexuality (and often about building good relationships) themselves, which limits their ability to pass on accurate information to their children no matter how much they might want to. Also, in today's world BOTH parents generally spend more time working and less time with their kids both relating to them and teaching them to relate – both sexually and overall – and extended family is much less likely to be available to fill in.
Kids are taught more about how to relate to a computer than to each other, and to communicate by text or other social media instead of in person. They are more and more isolated from directly interacting with people, including their peers, so they don't learn important 'people skills'. In addition, much of what they learn, especially in games, creates a detached, unrealistic view of things (we kill the 'bad guys' and they are right back in the next game, for example, so 'death' is meaningless). Some kids are not able to separate the fantasy from reality. I am a firm believer that these elements of detachment, not being taught how to relate with family and friends, and spending much of their time in an electronic fantasy world, has a lot to do with the horrible crimes we see kids committing these days.
If you take a child, put them in a home with both parents working, a very limited amount of time with family care givers (most families these days don't even eat together), teachers who are focused on 'teaching to the test' and are hamstrung when it comes to teaching interpersonal skills, an array of electronic baby sitters which display fantasy games many of which are quite violent, while TV, Radio, Movies, News and Social media constantly give the '15 minutes of fame' to those who commit crimes and wreak havoc instead of those who do admirable things , as well as an overwhelm of sexuality targeted at younger and younger kids and a political system much of which is opposed to not only abortions, but also birth control and family planning and sex education, would it be surprising if there were more and more kids having children outside committed relationships, involved with drugs, committing crimes and having trouble establishing good relationships?
Basically giving permission to have sex (based on all the public media pushing sexuality) but no permission and appropriate place to learn about sex, is setting our children up for problems they don't need to have and which could be easily prevented. Too many parents don't take the time, are in denial of the developing sexuality and social pressures or lack the correct knowledge of how bodies work to give their children sex education.
Sex education is not there to teach children 'how to go out and have sex' – it is to teach them to deal with their sexuality in ways where they respect themselves as people and don't indulge in repeated meaningless relationships and don't expose themselves unnecessarily to pregnancy and sexually transmitted diseases – some of which can be lethal. You might be amazed at how many adults have inadequate and/or incorrect information about their bodies generally and their sexuality specifically . How can they teach their children something they don't even understand themselves?
Sex is not nasty, dirty or shameful! Without sex the human population, and much of the remaining life forms on earth – whether plant, mammal, reptile, bird, fish, worms or insects – would disappear within the span of a hundred years or so. We need to keep in mind that those beautiful flowers we love so dearly are, in fact, the plants sex organs, bringing forth future generations of plants for us to enjoy those flowers and propagating food for us to eat. We need to give sexuality the respect it deserves, and that does not happen by treating it with shame and ignorance and blaming it for various problems of humanity. Through education we all learn what a blessing sex is, both as a part of the bonding between male and female and as the means to keep our species alive and developing the genetic diversity that allows survival in the face of new life challenges. Not many people would take a lovely orchid flower and just pluck it and crush it and throw it aside . They not only would enjoy and cherish it, but might even develop a desire to learn more about the flower and the plant that produces it . All too often sexuality is similarly crushed, and mistreated, and not seen for the wonderful celebration of the continuation of life that it can be. With education, we can change that.